Fair price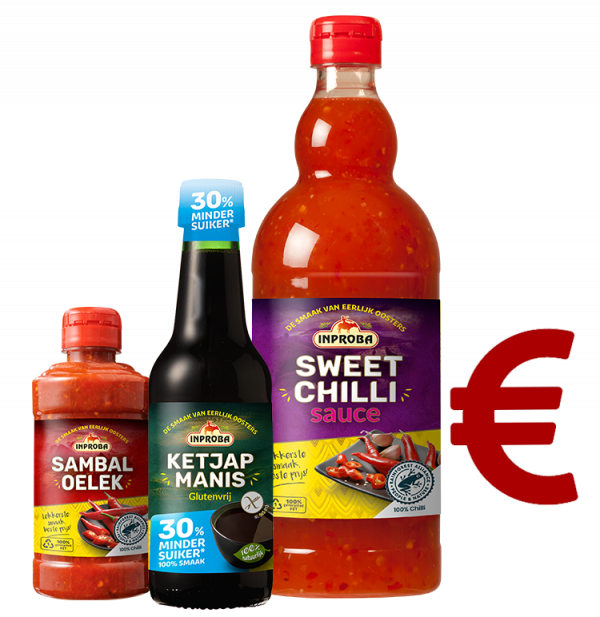 Inproba makes the tastiest and most sustainable oriental products for a fair price. How is this possible?
We consciously choose to limit advertising for our brand. No expensive advertising campaigns on television or in magazines for Inproba. When purchasing our raw materials, we work with as many suppliers as possible who, like us, are firm believers in sustainability. And who find it important to ensure the next generation can enjoy a safe and clean living environment as we do. We accept the cost increases associated with this and view them as an investment in our living environment and the climate. Social responsibility goes without saying for us; we want to make our contribution to preserve the earth for future generations.
We produce as efficiently as possible. Where possible, we save energy and minimise packaging: this is good for the environment, and also keeps our costs – and therefore our prices – down. We have a relatively small team with short lines of communication, which means we can respond effectively and efficiently to your customer requests. This is partly responsible for us keeping our prices low without making concessions to quality. And as a customer, you will never have to pay too much.
Prices can differ per store formula, but Inproba is usually the cheapest brand on the shelf. Take a look here at all our products. Are you missing an Inproba product in your supermarket? Tell them and us.