About us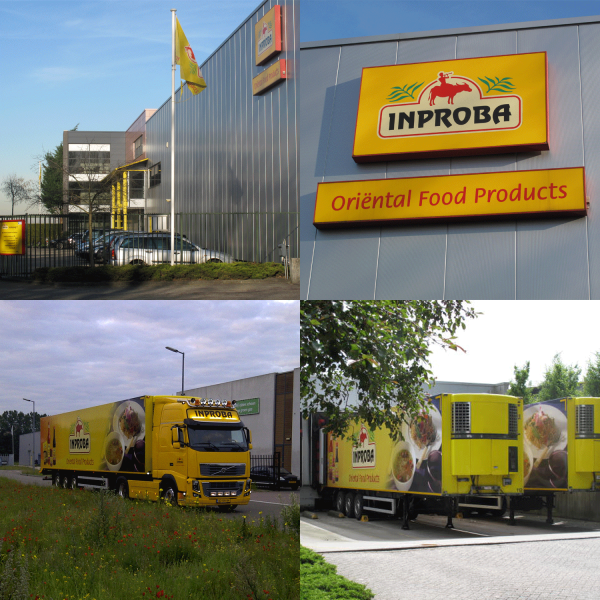 Inproba B.V. is an independent family business producing a wide range of oriental ingredients and meal components. Established in 1956, Inproba has grown to become a company with a strong position in the domestic market. Industry (ingredients for the fish, meat and meal-processing industries), private labels and their export are the main pillars within our company, in addition to the Dutch retail sector, where Inproba now ranks among the leading brands.
From our modern production facility in Baarn, the Inproba products find their way throughout Europe.
Delivered in packaging ranging from a simple sachet to full tank lorries; all of our employees work hard to deliver the best possible quality.
We, of course, are certified: BRCGS and IFS are the basic conditions for our production process. This quality awareness, together with competitive pricing, is the succes formula for our company which is still growing fast.


Flexibility and thinking with our customers are definitions which are truly given meaning by Inproba; our R&D department is able to develop customised solutions, while taking a problem-solving, cost-saving and creative approach. Please contact us if you require more information.