New: Chilli Sauce 50% less sugar
News overview
---
Publication date 31-05-2018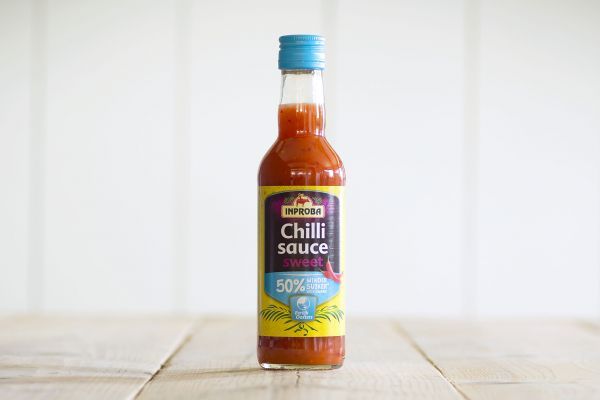 50% less sugar *, 100% taste!
Half of the sugar in this chilli sauce has been replaced by Stevia extract, a sweetener of natural origin. By adding Stevia extract this sweet / spicy chili sauce maintains its delicious taste. Stevia extract is a vegetable product and is extracted from the leaves of the Stevia plant also known as Stevia rebaudiana.
* than comparable sweet chili sauces.
For more information check out our product page.