Prawn Crackers 150 g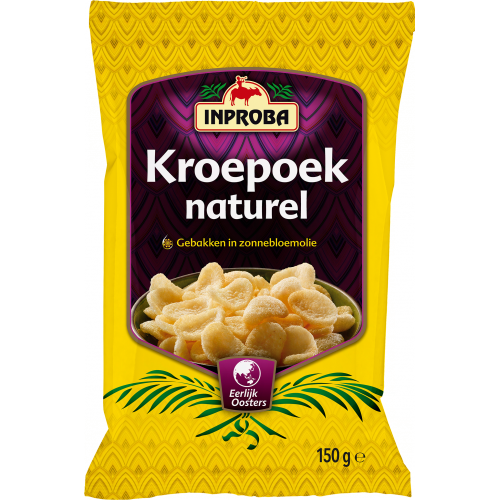 Prawn Crackers 150 g
These prawn crackers are made using the finest, natural ingredients. Tapioca flour and prawns form the basis of the flavour of these prawn crackers fried in 100% sunflower oil. Indispensable in any Asian meal, but also as a crispy snack or appetizer.
Content: 150 g.
Ingredients
Tapioca flour, sunflower oil, wheat flour, sugar, prawns, salt, egg.
Typical Values
Per 100 g:
Energy 2020 kJ/481 kcal
Fat 24 g
of which saturated fatty acids 2,4 g
Carbohydrate 65 g
of which sugars 6,7 g
Fibre 1,7 g
Protein 2,3 g
Salt 3,25 g
Allergens
1.wheat 2. shelfish. 3.egg.