Sateh Sauce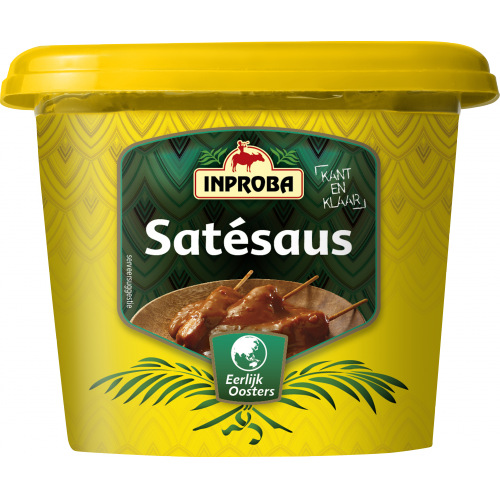 Sateh Sauce
This Indonesian spiced Peanut Sauce is delicious with sateh, bami and nasi goreng, French fries, barbecue and fondue.
Content: 420 g.
Typical Values
Per 100 g:
Energy: 1100 kJ/ 250 kcal
Fat: 9,9 g
of which saturated fatty acids: 1,4 g
Carbohydrate: 32 g
of which sugars: 32 g
Protein: 6,4 g
Salt: 2,2 g
Allergens
1.peanut. 2.soy.