Creamy Coconut Milk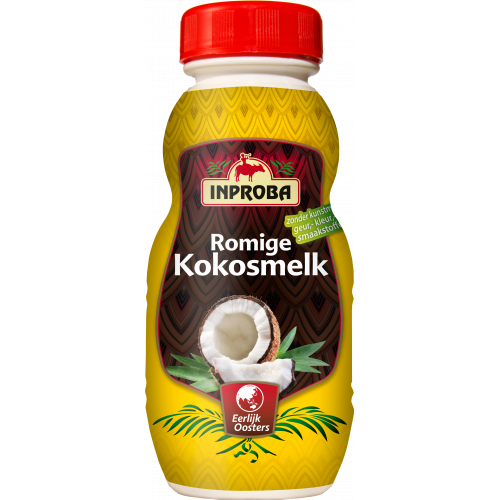 Creamy Coconut Milk
Without any artificial flavors and colors!
For a real authentic flavour in oriental dishes, like a Thai or Indian curry.

After opening, this Coconut Milk has a self life of 7 days in the refrigerator, which makes it suitable for use in your daily kitchen as well! Think about the preparation of meat- or chicken dishes, soups, sateh sauce, desserts or perhaps a delicious cocktail?
Content: 250 ml.
Typical Values
Per 100 ml:

Energy: 489 kJ/ 116 kcal
Fat: 7,9 g
of which saturated fatty acids: 7,5 g
Carbohydrate: 10,4 g
of which sugars: 6,2 g
Fibre: < 0,2 g
Protein: 1,2 g
Salt: 0,05 g