Cassava Crackers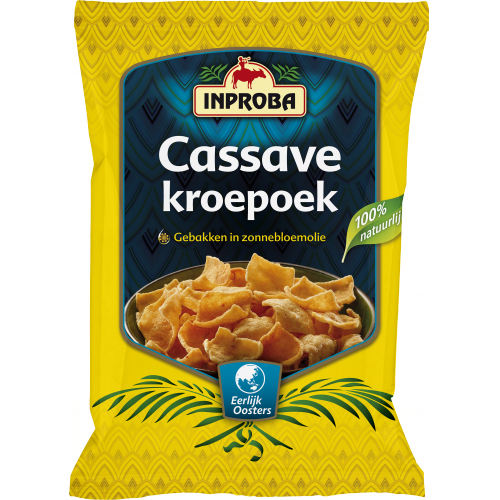 Cassava Crackers
These Cassave crackers are made using the finest, natural ingredients. The crackers are slightly spicy and are fried in 100% sunflower oil. Delicious as a snack between meals, and with nasi or bami.
Content: 50 g, 135 g.
Ingredients
Cassava 44%, sunflower oil, tapioca starch, sugar, leek, spices (chili pepper, galangel, white pepper), salt.
Typical Values
Per 100 g:
Energy: 2023 kJ/ 483kcal
Fat: 24 g
of which saturated fatty acids: 2,7 g
Carbohydrate: 64 g
of which sugars: 4,7 g
Fibre: 3,1g
Protein: 2,3 g
Salt: 0,69 g
Allergens
May contain traces of celery and sesame.