Chopped Garlic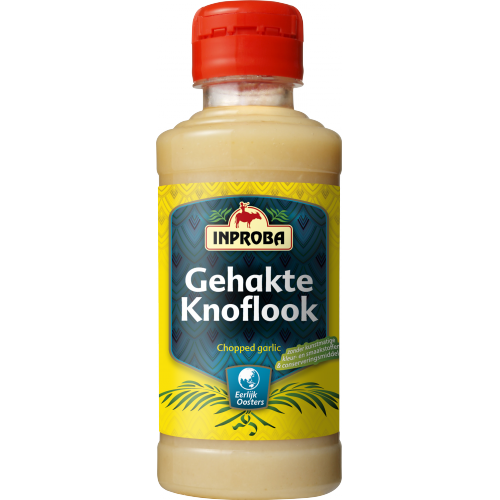 Chopped Garlic
Made from freshly chopped garlic cloves. Ideal for giving sauces, salads and stews a Mediterranean touch in no time. An indispensable ingredient in oriental dishes. One teaspoon of Chopped Garlic equals one garlic clove.

Content 200g in easy to dose packaging!


Ingredients
Garlic 70%, salt, sugar, water, sunflower oil, acid: citric acid.


Typical Values
Per 100 g:

Energy: 680 kJ/ 160 kcal
Fat: 3,5 g
of which saturated fatty acids: 0,4 g
Carbohydrate: 27 g
of which sugars: 26 g
Protein: 4,3 g
Salt: 10 g