Introducing Our Exciting New Look for Cassava Crackers!
News overview
---
Publication date 11-07-2023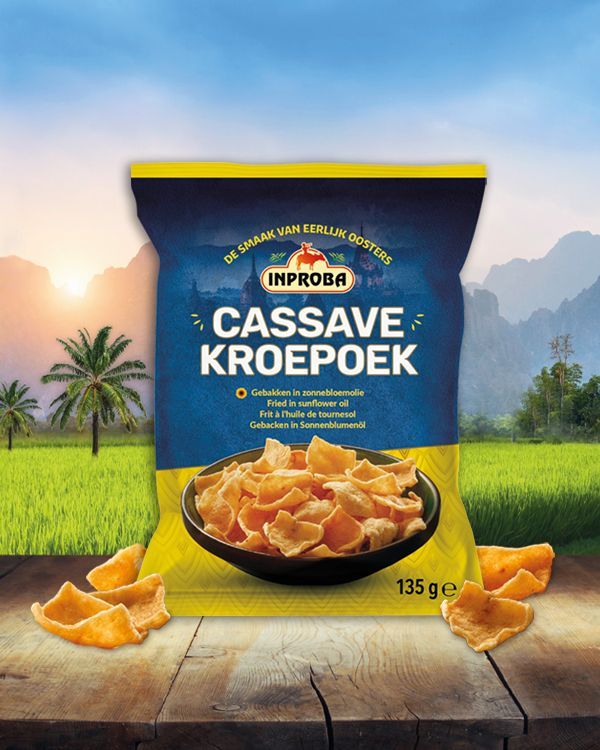 We have great news to share with you: our beloved Cassava crackers have undergone a complete makeover! Allow us to introduce you to the brand-new packaging that gives our favorite snack a fresh and contemporary look. We are incredibly excited about this change and cannot wait to introduce you to it.
We invite you to try the revamped Cassava crackers and let us know what you think. Whether you're already a loyal fan or trying it for the first time, we're eager to hear your opinion. The combination of the delightful taste, the eye-catching new packaging, and the surprising price will surely amaze you!
Our Cassava crackers are still made from high-quality ingredients and prepared with great care. They are a must-have for Oriental meals, but also perfect as a crispy snack or appetizer.
For information about the ingredients and nutritional value, click here.